What can LumiGeni do for you?
Design amazing brand identity that screams your company name / brand / product or services.
Create your best-in-class website that gets tons of traffic, builds customer loyalty, and is easy to manage content.
Launch gripping promotional campaigns that deliver compelling messages and dynamic experiences that are buzz-worthy.
Arm you with the necessary tools to produce quality leads, automated sales, fulfilled transactions, and loyal customers.
About Us
Over the last 16 years we have been designing and developing for our amazing clients. Our vast knowledge and skills deliver results that will help your business flourish. We apply our innovative ideas and progressive work-flow to deliver robust, engaging, and comprehensive projects. We provide solutions that will help showcase your business and improve your visibility.
The founders of LumiGeni are artists and internet professionals with more than two decade of experience in the multimedia, web hosting, web development, product research and development (R&D), product prototyping and web programming industries. They recognized the need for not only Search Engine Optimization (SEO) but also visually appealing and technically advanced design and coding which they felt that the market did not provide that adequately enough. Our projects reflect not only our creativities but our strength on creating secure website with today's latest web application language platform and inter-activities.
Our Mission
Our mission is to provide the ultimate solutions to our clients, on-time delivery, and rock-your-socks designs that blow your minds away! Our main focus is on customer satisfaction and it does not stop there. We strongly believe that it is not who does it; it is how it is done that makes the difference. We deploy techniques and knowledge that we have gained over the last eleven years and apply to each and every project we complete.
Our Promise
We believe in always putting the customer first, because without you we would never have gotten as far as we have. We promise to always respond to our customers, to always notify you in advance whenever there will be planned server downtime and to keep you informed whenever there are system incidents. We promise to create the most thriving design and most up to dated coding which meets all standards and meet cross-browser compatibilities. But most of all, we promise to listen.
Our
Creatives
Tanisha Siddiqui
CEO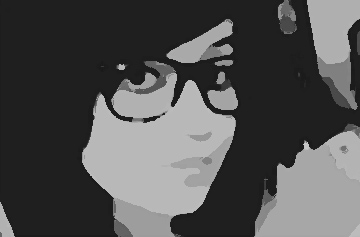 Artist by nature, an architect by trade. No shape can escape these eyes, leaving no stone unturned, curious since birth. Inspired by nature, fueled by coffee and jazz... need I say more?
M. Hasan Ali
Creative Director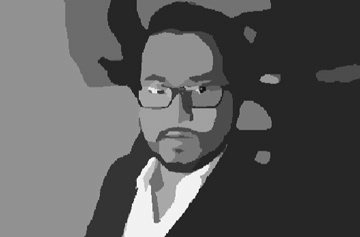 Love of art and innovation has turned me into an anomalous being. Even two Engineering degrees could not hold me captive. My love for that strong design that follows the great storytelling yet innovative, extraordinary yet creates curiosity... that's what I crave! My background invoke the finer details in things, grain of dust in my spectacles, never!

Einstein once said, 'Logic will get you from A to B. Imagination will take you everywhere', that is my philosophy of life. Growing up in the Big Apple (New York City) inspired me in life, the city that never sleeps and full of life and lights. Alas, here we are, LumiGeni - Design Bar.
Joydeep Roy
Art Director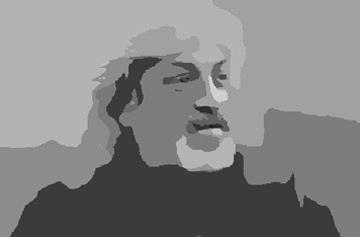 I love what I do and doing what I do is what I love. I design! In this matter I would like to share a name called Steve Jobs. When the world was going head over heels with Mega, Giga and Terabyte of space, this man only said '1000 songs in your pocket'! And how did the world respond? It responded like crazy. But why was that? To me, it was simply because it was put simply. No technical jargon. Likewise, I believe, any design is best when it is most simple.

Again, many times when it seems that the design is not working, I just say to myself - 'let me try for one last time'. I never lose heart. I tell you - it works! As a graphic designer and artist – these are the two invaluable stones I have collected while making my journey through the mist and haze of life. Keep it simple and straight from the heart without losing it for once.